Hi everyone! It's your resident challenge coordinator, but I'm not here to challenge you today. Instead, I'd like to share a page I made with the fabulous November "
Home Sweet Home
" kit from The Sampler. I shared a very feminine page for the challenge post, and I wanted to show that the kit is versatile enough to use for a masculine page as well.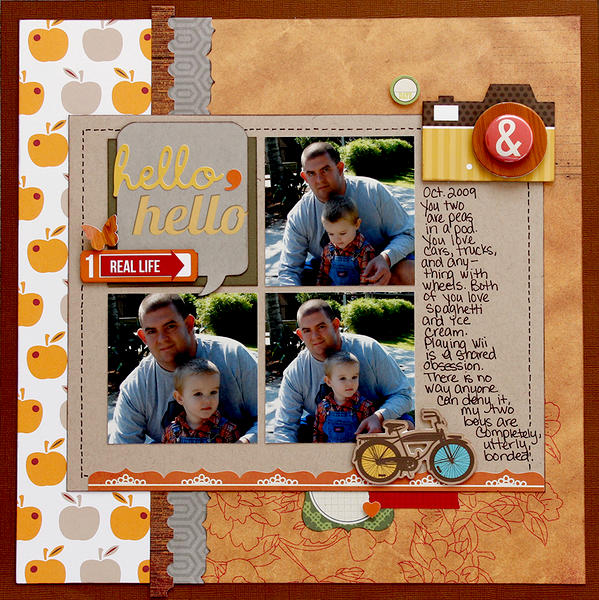 I chose the darker colors in the kit and the simpler patterns. I didn't use any of the floral paper or embellishments on my design. The large camera worked really well as a big, eye-catching element. I took one of the chipboard stickers apart to use the wooden circle, and I layered a piece of flair on top of it. It adds just enough dimension to make it pop!
Part of the title was cut from a Simple Stories card, and I added a sticker to it. The journaling is all about how similar my husband and son can be, so I thought repeating the title would be fun. The apple paper goes with the theme as well because it reminds me of the saying, "The apple doesn't fall far from the tree."